Hi! My name is Klopobek, probably considered as an aspiring writer/blogger. I always wanted to explore new things. I believe this is the 3rd or 4th blog I've done. I forgot. All of my previous tries died from that feared self-publishing illness– neglect. Some would certainly say that those merely died from bad writing. Well, I do expect that this time, it'll work. Even at a very least possibility since I'm retired with a lot of time to write something unique and important.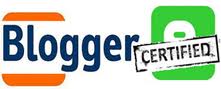 I'm not sure what my emphasis is. I think it will most likely random. I will certainly blog about my unusual pastimes and strange family. Not just I'm a bad author, I'm a bad professional photographer as well. Likely you'll see proof of that.
Anyway, you're welcomed to view my efforts here. And this is open for all. You could blog about my works with your very own website.
So again, Welcome!